ID Lab ONLINE Workshop
Dmitry Kirpishchikov presented the results of a new study "Did Social Capital of the Board of Directors Help Russian Companies During the 2014 Crisis?"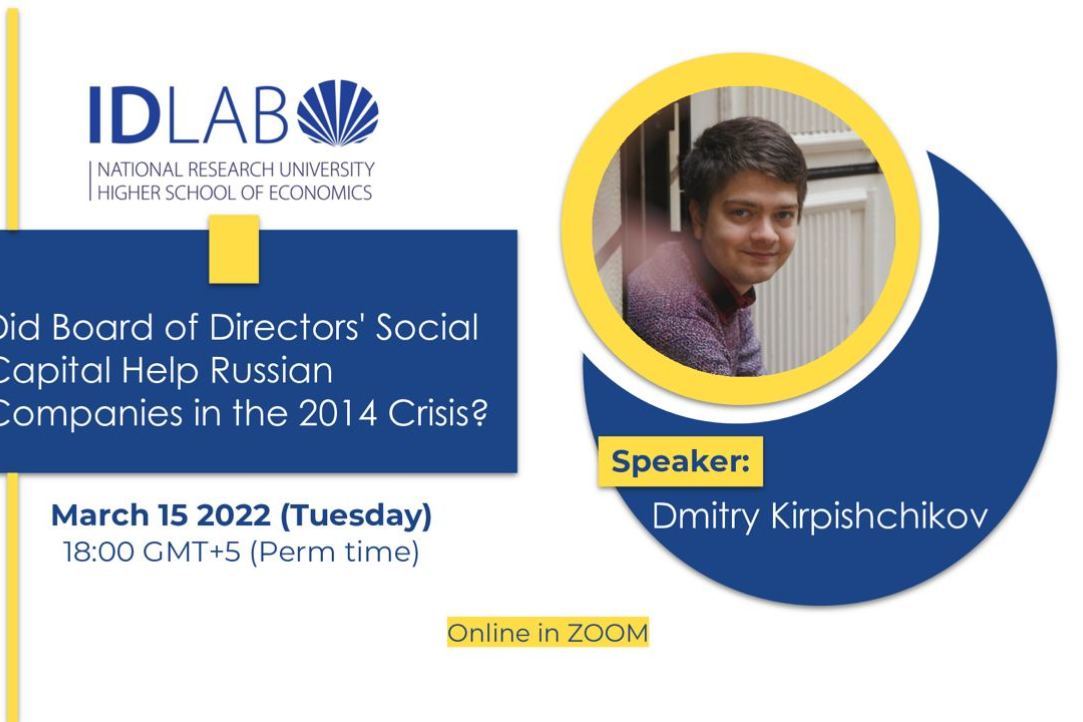 This work investigates the influence of social capital on companies' robustness to exogenous shocks. It studies directors' professional ties and applies the Social Network Analysis to measure the social capital of Boards. The research is based on the data of the largest listed Russian companies and considers the 2014 crisis as the exogenous shock.