The visit of Felix Lopez-Iturriaga
From June 23 to 30 leading research fellow of IDLab, full professor of the University of Valladolid, Felix Lopez-Iturriaga visited Perm. Among with personal meetings and papers discussions with him, the Lab members participated in the following workshops.
·        "The views of CFO's and CEO's on corporate finance". Felix described main research dedicated to CFOs and CEOs surveys. Particularly, he told about determinants of three main types of corporate policy: capital structure decisions, dividend policy and capital budgeting. Despite of the fact that the workshop was scheduled on Saturday morning, the Lab members and master students of the program "Finance" took part in it. As a result of the workshop the Lab members discussed the possibility to make similar survey for Russian companies.
·        "The influence of financial constraints on companies' capital structure". Vladislav Surovtsev, 3rd year bachelor student presented his course work done under the supervision of Marina Zavertiaeva and ideas for the future research. His paper regards different types of financial constraints and their influence on capital structure choice made by Russian companies.          
·        "CEO appointment in crisis: event study approach". Iuliia Naidenova presented her joint paper with Marina Zavertiaeva. It studies how market investors in Europe react on new CEO appointment during the crisis and what are determinants of such reaction. The preliminary results of it has been already presented on the European conference on Intellectual capital in May 2016. Nevertheless, Iuliia told also about some ideas of robustness checks. To realize it, Iullia and Marina collect additional data. The results of the research are going to be prepared by September 2016.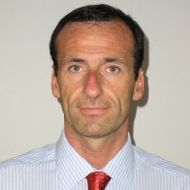 Felix Javier Lopez Iturriaga