About us
Presentation of the Laboratory
Where are we from?
Russian Federation
National Research University Higher School of Economics
Campuses: Moscow, Perm, St.Peterburg, N.Novgorod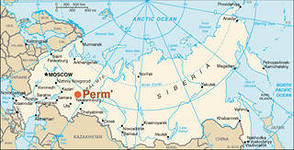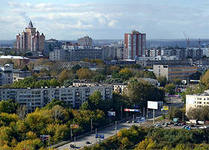 The Laboratory aims to become an international research center that focuses on the role of intangibles for creation of sustainable competitive advantages and comparative empirical studies as well as to develop awareness of intellectual resources as the key drivers of the new economy.

The research team includes both leading scholars and young fellows from the NRU HSE and partner universities from Europe and the USA.
We consider the tasks of the Laboratory as follows:
conduct empirical research in the company's intangibles. That should support investment decisions in a particular company or industry;
contribute into the field of empirical corporate finance by developing a theoretical basis of intangible-driven outperforming;
reveal a specific nature of intangibles in particular industries (sport, entertainment, education, and culture);
promote research outcomes in expert society, professional communities and among practitioners;
involve young researches and students in different projects, following the educational purpose of the Lab activities.

The main educational objectives of the Laboratory are:
to accumulate and share knowledge about the nature of intangibles;
to organize the peer-reviewed process of research on all stages;
to organize multilevel tutorship with international senior fellows.

The Laboratory aims at discovering phenomena of economic agents' behavior under uncertainty in the knowledge economy. The HSE-Perm research group together with their international partners focus on intangible-intensive organizations, with the emphasis on special features of public corporations, privately-held companies and organizations in sport industry. The specific nature of these types of economic agents has determined three lines of the Laboratory's activities:
Principal-agent conflict of shareholders, creditors and managers in intangible-intensive public companies.
SME's strategic decisions towards intangibles.
Specific intangibles of organizations in the sport sector.
Current project
Extra-curricular Activities
Have you spotted a typo?
Highlight it, click Ctrl+Enter and send us a message. Thank you for your help!