ID Lab ONLINE Workshop
Iuliia Naidenova presented the results of the study "Wisdom of the crowd versus managers: data from the Major Football League"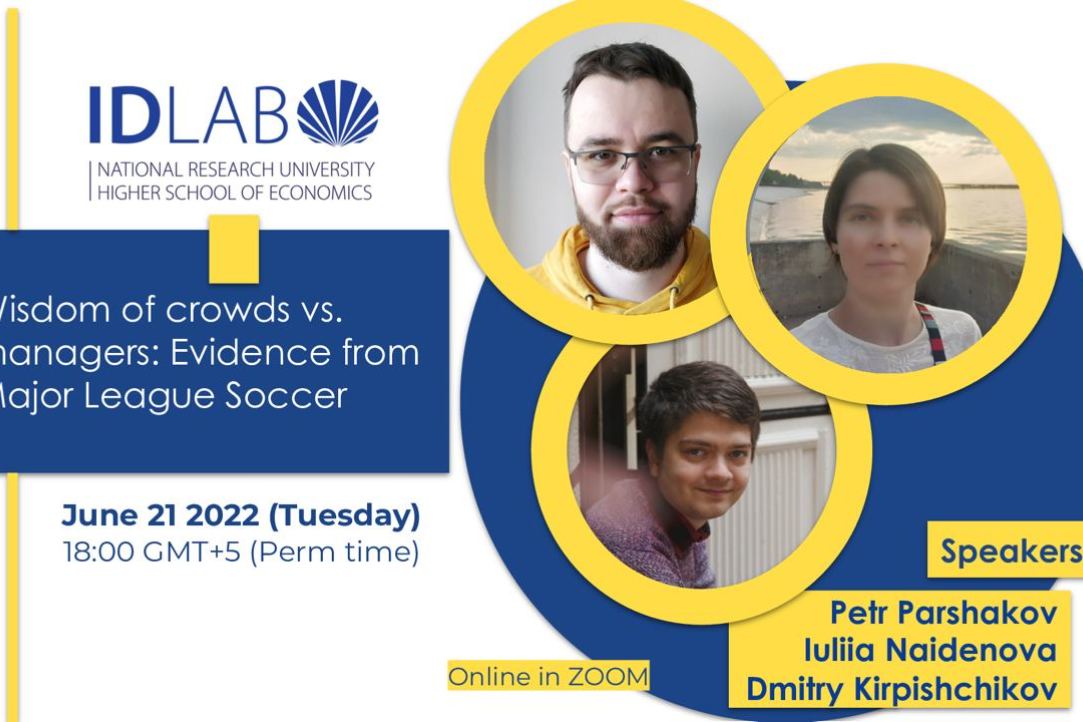 The study is being conducted by IDLab researchers Petr Parshakov, Iuliia Naidenova, and Dmitry Kirpischikov. The work is devoted to the analysis of the well-known theory of the wisdom of crowd. Namely, a player's subsequent performance is better predicted by managers (i.e. player's salary) or crowd-sourced player's evaluations on transfermarkt.de.