ID Lab ONLINE Workshop
Petr Parshakov presented the results of the study "Online and live tournaments: prize structure and performance"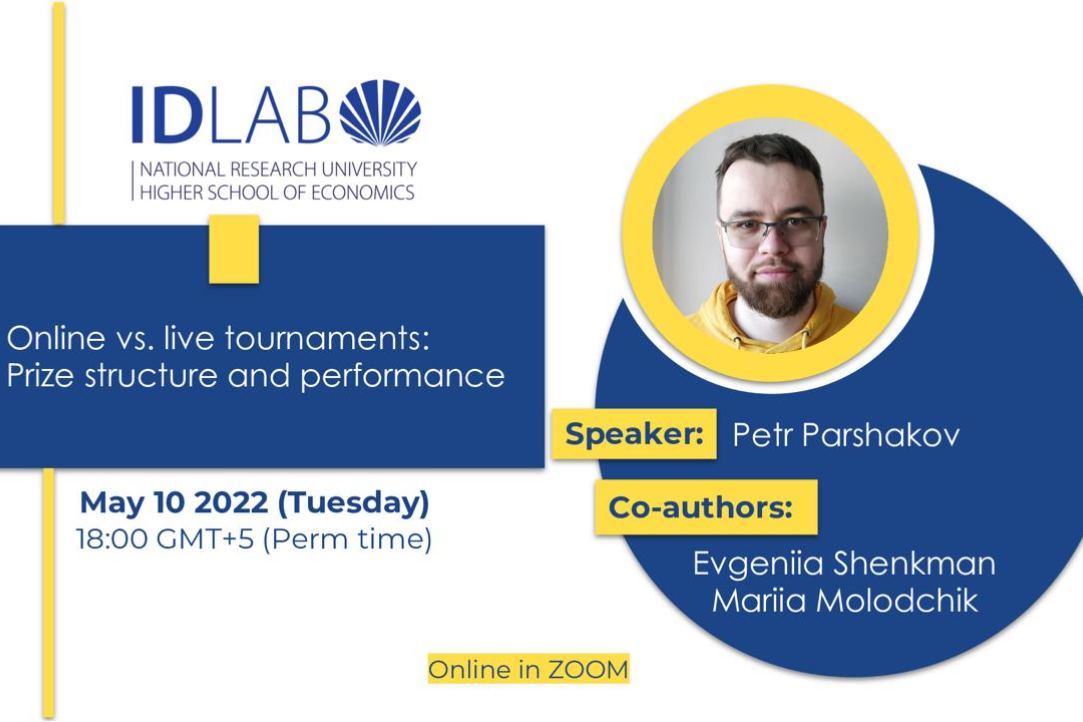 The study is conducted by Petr Parshakov, Evgenia Shenkman and Maria Molodchik and continues a series of studies on the theory of tournaments in eSports. Tournament theory suggests a mechanism of incentive development for contestants to increase their efforts and thereby performance. This study investigates tournament theory through the lens of organization of event: live and online. Previous studies supported tournament theory in different sport and business settings for live competitions. However, empirical evidence for online tournaments is still missing. Meanwhile, online operation conditions became common routine due to pandemic period and continue to coexist with live despite its decrease. Therefore, it appears relevant to explore tournament theory in new conditions and reveal the difference if any exists with live format. This study fulfills this knowledge gap contrasting online and live e-sport tournaments. We compare the relationship between prize spread and player performance in live and online competition, considering the tournament stage as well.