ID Lab ONLINE Workshop
Elena Veretennik presented preliminary results of the study "Impact of national journals: evidence from Physical sciences research published in post-Soviet countries"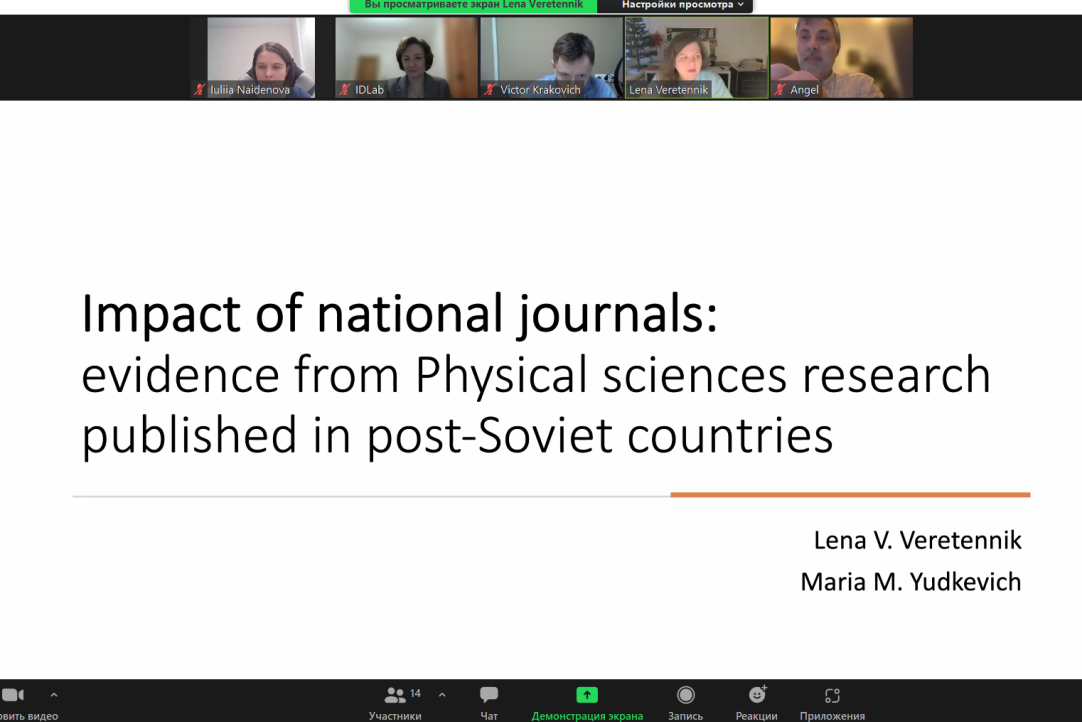 The study by Elena Veretennik and Maria Markovna Yudkevich analyzes whether the national journals of post-Soviet countries in the Physical Sciences have any global impact today. Specifically, the authors seek to address two issues:

Do articles of authors who publish papers in national journals differ in their impact from articles that these authors publish internationally?
Is the impact of articles of local and non-local authors in national journals different, and if yes, in which way? 
The authors use the Scopus data for a set of post-soviet national journals and text analysis methods. The initial dataset for analysis consists of 73534 authors, 49948 publications in 82 national journals devoted to Physics and Astronomy subject area. In addition, the authors extracted 453012 publications of the authors mentioned above in all other journals that the original sample did not include.