ID Lab ONLINE Workshop
Marina Zavertiaeva presented the first results of a new study about the role of social capital of company directors in the relationship between the uncertainty of the country's economic policy and corporate investments. The study was carried out jointly with other laboratory members - Dmitry Kirpishchikov and Iuliia Naidenova.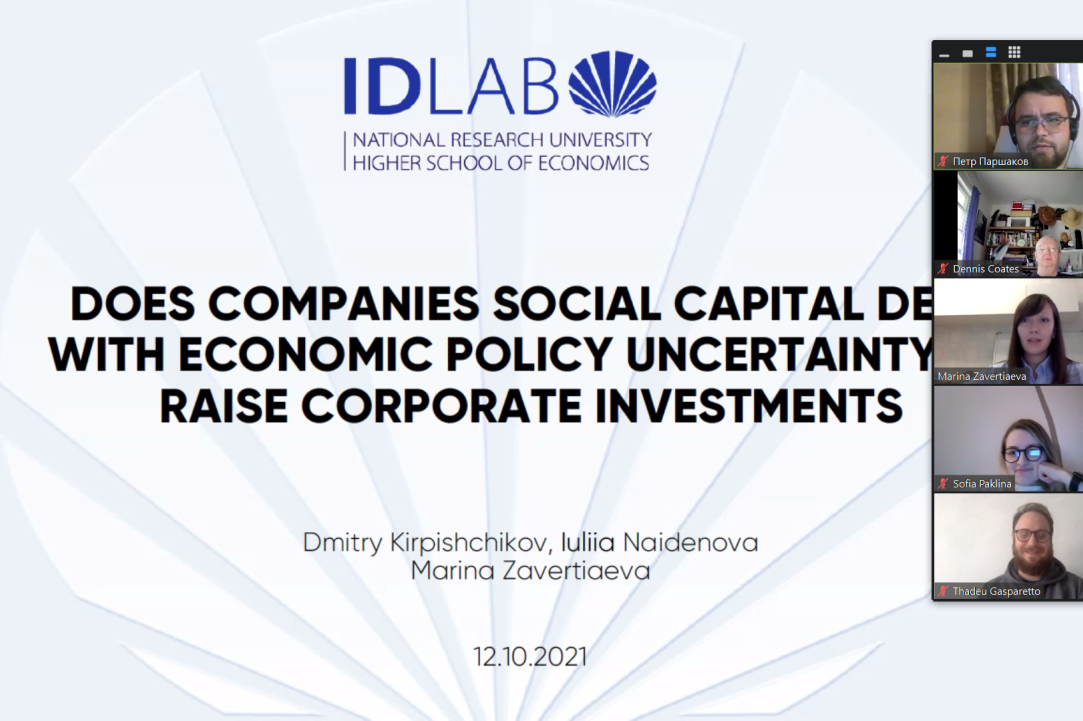 Corporate investments in tangible and intangible resources are pivotal for corporate development. However, investment policy of a firm is highly sensitive to uncertainty, in particular, external one. In the current paper the authors analyze a possible way to deal with EPU (economic policy uncertainty), provided by a company's social capital. Social capital gained through the directors' connections and ownership may serve as a valuable source of information which decrease uncertainty and make a company more stable to changing economic environment.