ID Lab ONLINE Workshop
Veronika Ghukasyan presented the results of her research from the 3rd-year coursework, written under the supervision of Petr Parshakov.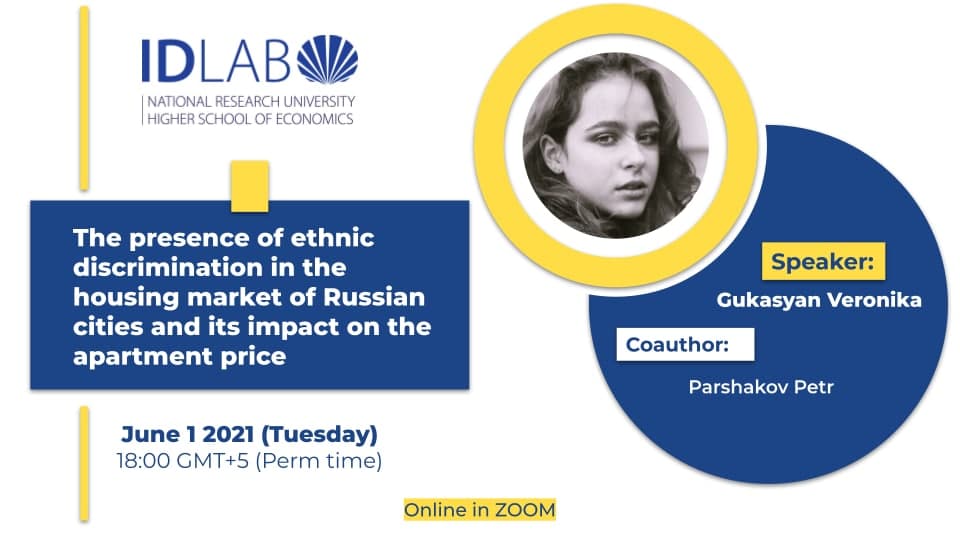 Abstract: The modern world has repeatedly observed cases of infringement of the rights of minorities on racial or ethnic grounds - this type of discrimination is widespread, including the housing market. In America, a large number of studies have been conducted to identify it, but for Russia, the topic is relevant. This study is aimed at analyzing the rental housing market for the presence of ethnic discrimination both in the capital of Russia and in cities with millions of inhabitants. The authors parsed the Cian data to check whether there is ethnic discrimination in Russia and whether the landlord loses profit by resorting to it. Based on the obtained results, ethnic discrimination does exist, and the cost of an apartment with a discriminating ad is falling.