IDLab at the April conference!
Sofia Paklina presented the results of the study "Which professional skills value more under digital transformation?" The research was carried out jointly with Elena Shakina, head of IDLab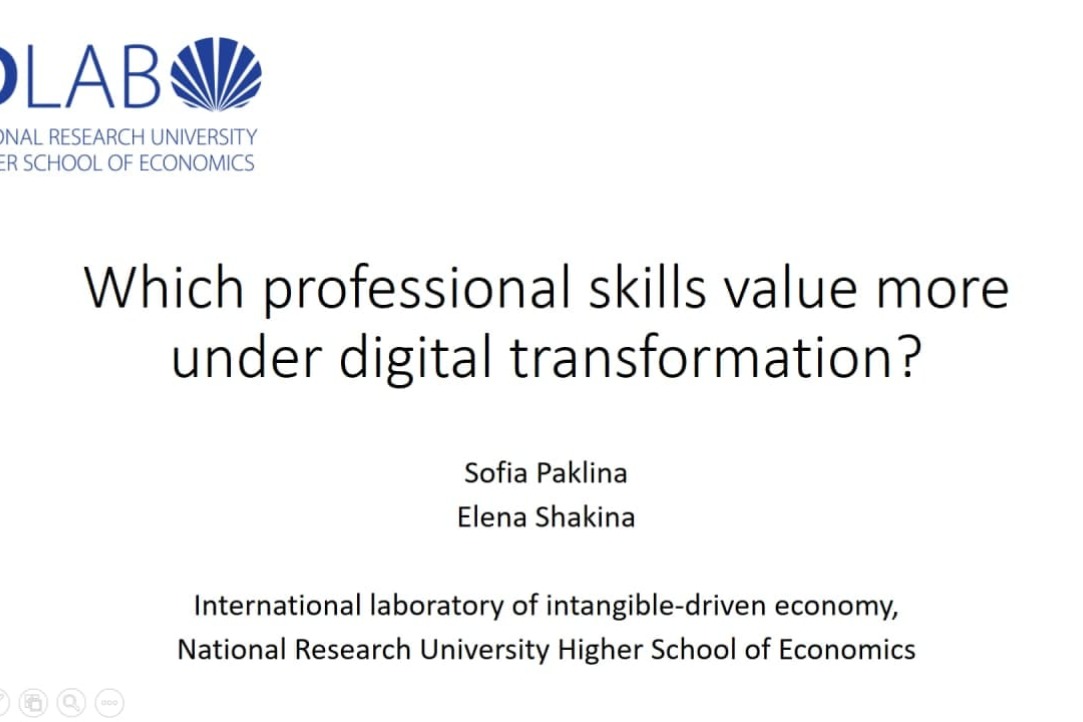 This study seeks to explore the demand side of the labour market influenced by the digital revolution. It aims at identifying the new composition of skills and their value as implicitly manifested by employers when they look for the new labour force. The authors analyse the returns to computing skills based on text mining techniques applied to the job advertisements. The methodology is based on the hedonic pricing model with the Heckman correction to overcome the sample selection bias.