ID Lab ONLINE Workshop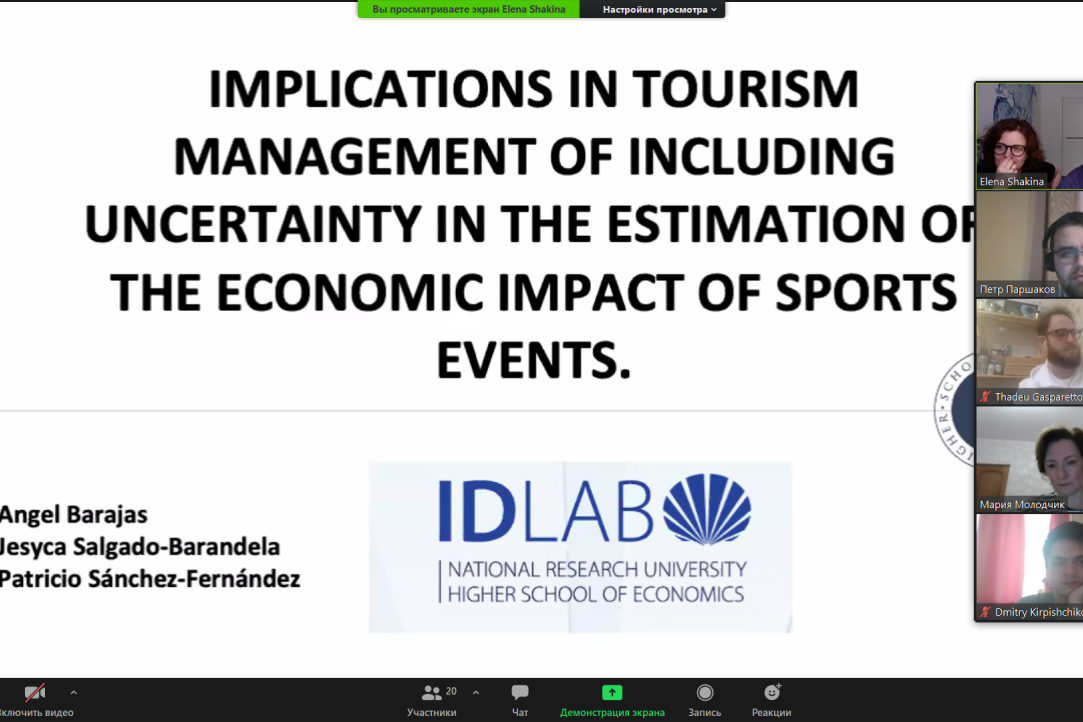 Laboratory head, Angel Barajas, presented the results of the study "The Impact of Uncertainty on the Economic Impact of Sporting Events for Tourism Management". The study is devoted to the development of methodology in the field of economic impact of a sports event based on survey data.
Studies that measure the economic impact of events usually disclose deterministic results. This situation implies a methodological problem that compromises the veracity of the estimates. Particularly this aspect is relevant in the field of sports tourism. For these reasons, the authors empirically analyse the estimate of the initial injection of money from sporting events considering uncertainty and show its variability.