ID Lab ONLINE Workshop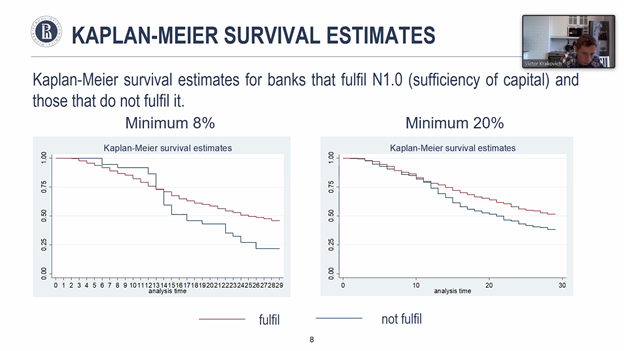 Viktor Krakovich, researcher of ID Lab in St. Petersburg, presented a study of factors in bankruptcy of Russian banks, co-authored with Angel Barajas and Feliz Itturiaga.
The study analyzes all banks that operated in Russia from 2013 to 2019 to identify the bank strategies associated with higher bank stability. Russia provides a great opportunity to study the differences between survived and failed banks since during this period more than half of the bank population failed. Research considers three dimensions of the bank strategy: client segments of deposits and loans; size, growth rate and profitability; ownership structure. We combine survival analysis and logit regression.