IDLab ONLINE Research Workshop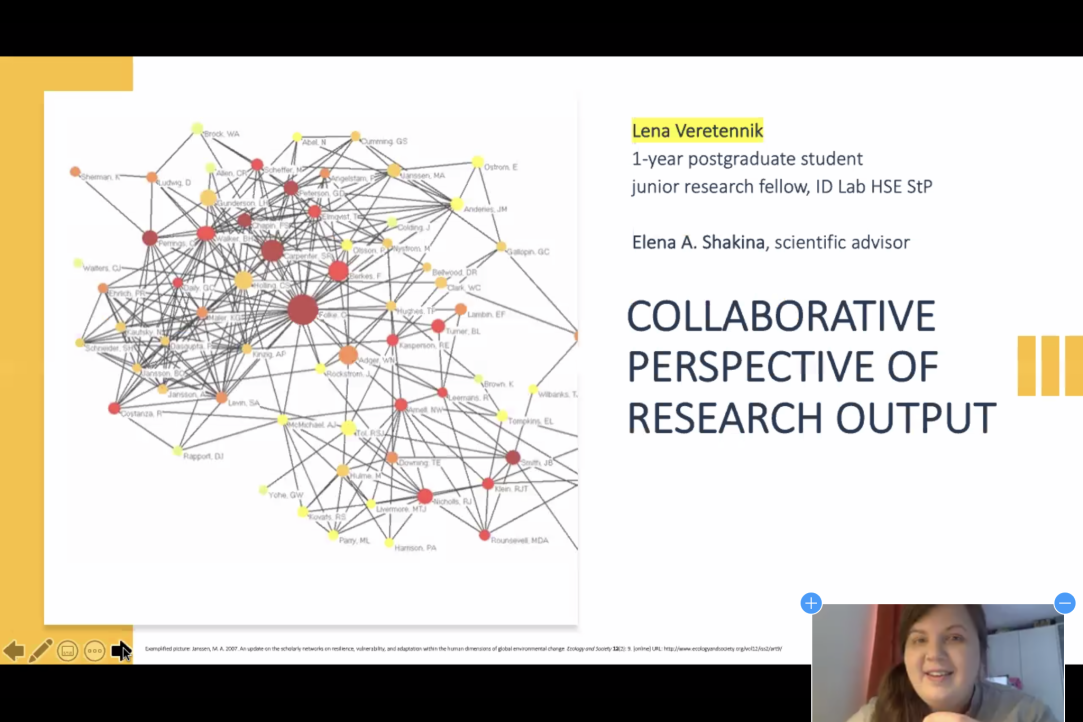 Elena Veretennik (IDLab, NRU HSE - SPb) presented the results of the research "Collaborative perspective of research output". The research consider the relationship between different kinds of collaboration and academic performance of university faculty.
Universities foster the research collaboration of its faculty on intramural, extramural and international levels. However, the impact of such types of collaboration on research output is still dubious. Some authors claim that collaboration requires additional resources to be spent both on individual and university level, and often results to be an exercise in futility. 
Using faculty-specific empirical evidence from in one of the Russian universities, the research explore how social capital of the researcher contributes to research output, and how collaboration type and individual features of faculty shape this relationship. The results may be valuable for higher education policy managers and researchers willing to know which collaboration patterns pay off in terms of research productivity of faculty.